Cheryl Lewis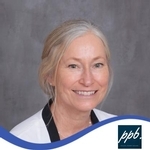 360-600-3042

360 601-9390 cell phone

homeagentcheryl@gmail.com
NW 53rd Street
Vancouver WA, 98663
Receive Email Alerts from Me
Serving Battle Ground and the surrounding area
My name is Cheryl Lewis and I have lived in Clark County for over thirty years. There is a special quality of life here that that you just can't find anywhere else.
Honesty, integrity and respect are the qualities that Principal Property Brokers stand for, they are the reasons I choose to "hang" my license here. Our focus is achieving your real estate goals and guiding you through the process in a manner that is as simple and successful as possible.
Whether you are interested in a real estate transaction or just looking for advice and information, we are here to help. Buying or selling a home is an emotional and often times stressful life event. Let me use my life experiences to help guide you through the process and make it as smooth and stress free as possible.
It is my honor to be a part of Principal Property Brokers where our focus is on you, the Principal.