Gloria Matthews, CRS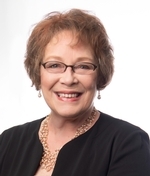 360-600-3042

360-600-3042 cell phone

gloria@ggmatthews.com
Vancouver
Vancouver WA, 98663
Receive Email Alerts from Me
The Principal is always YOU!
My Goal as a Real Estate as a professional  is to bring years of knowledge and experience, on your behalf, in representing you and to assist you in achieving real estate goals.
You are the Principal in any real estate transaction.  I am a facilitator, a teacher and servant.  Real estate professionals are guided by a code of ethics and the Laws of Real Estate Agency.   Thats one of the first documents you see, required by the state, that explains my duties to you!  I am further guided by my association and membership in the Council of Residential Specialists, CRS; and served on the Washington State Board for 3 years.   
I am looking forward to getting to know you, learn about your goals, and not just tell you, I'm qualified, but show you!   Lets begin to get to know one another, Today!!
Gloria Matthews, CRS 's Listings
#19209071 | Single Family Home
#19579362 | Single Family Home
Open House:
Jan 19, 2020 12:00 PM - 2:30 PM
#19604066 | Single Family Home