Gloria Matthews, CRS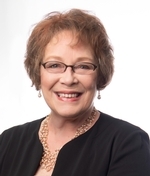 The Principal is always YOU!
My Goal as a Real Estate as a professional  is to bring years of knowledge and experience, to you and your journey towards achieving your real estate goals.
You are the Principal in any real estate transaction.  I am a facilitator, a teacher and servant.  Real estate professionals are guided by a code of ethics and the Laws of Real Estate Agency.  That's one of the first documents you see, required by the state, that explains my duties to you!  I am further guided by my association and membership in the Council of Residential Specialists, CRS;  The Council is dedicated to superior education and professional standards.  Approximately 3% of realtors hold this designation nationwide.  I served on the Washington State Board for 4 years.   
I am looking forward to getting to know you, learn about your goals, and not just tell you "I'm qualified";  but show you!   Lets begin to get to know one another, Today!!
Gloria Matthews, CRS 's Listings
This Listing Courtesy of: Gloria Matthews Principal Property Brokers
This Listing Courtesy of: Gloria Matthews Principal Property Brokers
This Listing Courtesy of: Gloria Matthews Principal Property Brokers